Your Web Design & Support Partner
Our web design team possesses skills in the latest web design techniques; skillsets that minimize costs while optimizing functionality. We offer the right balance of technical ability, graphic design, and online marketing expertise to build a world-class website or online store. Our goal is to take the stress out of maintaining and growing your business. Go Gonzalez provides hosting, admin and server support to keep your website's security up-to-date and working optimally. Therefore, after your site is up and running you have less to worry about! 
"We commit to helping build your site and remain available to you as a resource for marketing and support of your business". -Manny Santos
Web Design
Your website is a 24/7 online representation of your company. Elements of a successful website design include: architecture and aesthetics for the best presentation, a targeted message for your consumer, and an easily searchable site with tactics to convert visitors. Thus, a website must provide a good experience for visitors or they will move on to their next task.
Legally, website design must follow an appropriate ADA website accessibility
guideline so that people with disabilities can access your web content. This is a federal law that falls under Americans with Disabilities act. People with disabilities such as vision and hearing impairment or cognitive issues rely on structural and content formatting so that tools used to access content work appropriately. 
Go Gonzalez has the tools and experience to make sure your website is ADA compliant. Contact us with questions.
eCommerce web design and Online Shopping
For more than 15 years, we build eCommerce, web design solutions that cater to customers. From simple fax orders, subscription sites and online stores with hundreds of products, our eCommerce web design and marketing team can set you up with the online tools for success.
In addition, we offer hosting and web support for updating products and developing custom functionality. Moreover, we have the marketing expertise to get the right consumers to your website and work to minimize the guesswork of what is working by tracking a variety of events that provide insight into your online customer's behavior.
WordPress Experts
Our team works with Magento, Joomshop, WooCommerce, and Volusion, but after conducting an in-depth study on the benefits of each platform, we found that using the WordPress platform with WooCommerce offers the flexibility and tools to best adapt to reporting, inventory management, shipping, tax requirements, and security. In addition, WordPress has the largest user-community that constantly use and provide feedback for WordPress and available plugins.
Developing an eCommerce platform is a complex business. No one should be left on their own to figure out how to optimize online commerce. For eCommerce and Online Shopping Website Design…Go Gonzalez.
Make Your Visitors the Priority
A successful website design is the result of carefully planning an integral part of marketing that is right for your business. Therefore, it needs to be easy for visitors to navigate while presenting offerings, nurturing, and engaging consumers to do business.
Our Web Design & Development Work
Go Gonzalez has gone above and beyond in every aspect of creating and building my startup ecommerce web site, RV 

Tires.com

. Their attention to detail, high level of professionalism and talented people are testament to the excellent work Go Gonzalez provides. The ability for Go Gonzalez's to provide the many necessary services (e-commerce web site creation, marketing, video production, graphic design) to successfully launch my ecommerce web site, made them a one stop shop for online business solutions.

I recommend Go Gonzalez 100% !!
I wanted to take the opportunity to thank you for working closely with my Team to quickly develop a new website for our Dallas construction company, BBL Building Company. We are extremely pleased with the results. You have done a great job in showing our experience and capabilities and your diligent work has produced a world-class site that we are very proud of.
When we engaged Go Gonzalez to help us build our Brand, I wasn't sure how well they would be able to understand our highly technical business. However, they took the time to understand our business and who our targeted customers were, then developed a marketing solution that aligned with our business objectives. They constructed an awesome website that tells our story and thoughtfully engages our visitors. We are now experiencing a dramatic increase in web traffic and inquires we had not seen in the past.
I am the web manager for Soccer Unlimited, a small specialty retail store in Albany, New York. We have been working with Go Gonzalez for many years now and it has been nothing but pleasant experience. They have worked with us on our site implementation and upgrades helping us to stay up to date with current trends. We would recommend Go Gonzalez to anyone and we look forward to working with them in the future.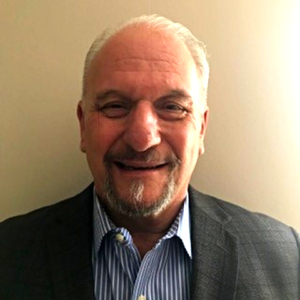 All I wanted was a website. I did not expect to have such an in-depth conversation about my marketing. Once the site was being built, I could see the manifestation of the ideas and tactics from our discussion. In the end, they delivered a well thought-out website design that minimizes our effort and maximizes connections with our target market. 
Manny and the Go Gonzalez team worked with our firm recently on our new website. He was always responsive, fully aware of market website presence and helpful in making suggestions about how to create our website- He was always pleasant to work with and I would be happy to recommend him.